WELCOME TO THE SITE OF
JASON SAYERS
Drummer, tutor and youtuber.
DRUMMING IS MY PASSION
A LITTLE ABOUT ME
BANDS
Repair To Ruin & CueCliche'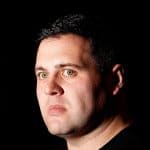 Being a drummer is an indispensable role; you are the heartbeat of the band, keeping everyone in time and applying the groove and dynamic feel to the song. It is a role that I take great pride in doing to a high standard.
I have been drumming since the age of 8 and have studied music in various schools, colleges and academies. As a professional drummer for over 10 years I have developed a range of techniques and musical styles from different instructors whom I have had the great pleasure of knowing and learning from.
LOOKING TO LEARN HOW TO BE A DRUMMER?
BOOK ME FOR A LESSON
I am a mobile drum teacher from Guildford, Surrey. I offer a convenient way of learning the drums by having lessons in the comfort of your own home, on a combination of practice pads and an electronic drum-kit.
12
YEARS TEACHING EXPERIENCE
27
YEARS PLAYING EXPERIENCE